Success does not come so easily. You have to earn it with your determination and hard work. There are famous people who faced so many odds in their early life but achieved milestones in their lives. Tyler Perry is one such big example.
Who is Tyler Perry and How Old is He?
Tyler Perry is a big name in Hollywood cinema. Other than being a successful actor from America, he also holds other profiles in the field of production, direction, and also a playwright. At present his current net worth is supposed to be around $800 million.
Tyler was also listed by Forbes as a personality who is highly paid in the Hollywood film industry and 100 most influential personalities by Time magazine. He is now 51 years old according to his date of birth. Let us explore more about him in this blog.
Tyler was born in 1969 in Louisiana, the United States on 13th September. Although he didn't finish his high school studies, he has got a GED. Tyler does not have any pleasant or happy memories of his childhood days. And it was all because he faced abuse from the members of his family. His father was very violent towards him and used to thrash him a lot. He even used to pay frequent visits to church to seek peace from the mental torture.
And then he sought solace in writing to keep his mental wounds at bay. He got much inspiration to make his career in writing when he saw one such episode of the popular talk show Oprah Winfrey Show. It described how writing can bring a positive and therapeutic effect on one's mind. 
Hence, Tyler found writing the best escape route to fight his mental struggles. He wrote many letters and later rose to early success with a musical stage performance I Know I've Been Changed. Very soon his other stage productions made a speedy follow up of his Atlanta fans and beyond to it. Every week the number of viewers rose to 35K or more. 
Even though Tyler Perry is not married, the American actor has been in a relationship with his girlfriend Gelila since 2009. She is a model by profession and a social activist. Both are parents to a son. Other than TV and films, Tyler is actively involved in multiple charities. He does the noble task of providing resources to the needy ones too often. Twelve years ago, around sixty-five Philadelphia kids got sponsored by him to make their visit possible to Walt Disney World.
Why is Tyler Perry So Famous?
Tyler Perry began his onstage career as a playwright and doing performances in the theatre. His debut stage work came in 1998 with I Know I've Been Changed. It was staged in Atlanta and Fox Theatre.
The stage play became a huge success. After that Tyler continued with more plays including his most popular one Madea On The Run, followed by others including Scorned, No Fury Like a Woman, Madea Gets a Job, The Haves, and the Have Nots, Hell Hath and another Madea flick Madea Neighbors From Hell. 
All of his stage works came between 2012 and 2015. As far as the record, Tyler is known to have made $100 million or more than it for ticket sales and selling the merchandise having worth of more than $10 million, plus videos of around $30 million. After that, he entered Hollywood and bagged his debut role in the 2005 movie Mad Black Woman. 
It is said that he funded the movie at $5.5 million. The movie became a success, grossing more than $40 million. This inspired the actor to come up with the film version of Madea's character in Madea's Family Reunion. It was released in 2006 and did a good cashing at $30 million commercially. 
Tyler's success in films was followed by more highest-grossing films that reached beyond the $500 million around the globe. Some of the ultimate films of Tyler Perry from the year 2013 to 2017 include A Madea Christmas, Gone Girl, Madea's Tough Love, Brain on Fire, Boo! A Madea Halloween, The Star, and the second installment of A Madea Halloween Boo! His other successful films include Those Who Wish Me Dead, Alex Cross, Teenage Mutant Ninja Turtles: Out of The Shadows, and others. 
Tyler Perry has also been active on the small screen as a playwright, director, producer, and also actor. His one such written TV program is Tyler Perry's House of Payne. Another one is Meet The Browns. Besides getting a huge success, Tyler is still into writing. 
How Tyler Perry Became a Billionaire?
Tyler Perry did not become a billionaire overnight. All kudos to his sheer hard work and dedication that let him take up multiple projects and perform different roles as an actor, director, producer, playwright, etc. The framing of the character Madena and coming up with its sequels garnered much viewer attention. He proved his mettle in getting success on TV as well as films. All these made him leverage his success and turn his fortune into billions. 
Tyler Perry Studio
Tyler Perry is the owner of his film production studio which is based in Atlanta. It was established long ago in 2006. This is known to be one of the largest world studios that made Tyler the first African-American in becoming the owner of such a big studio. The studio was even rented for its facilities at the amount of $100 million by Amazon and Netflix for their productions.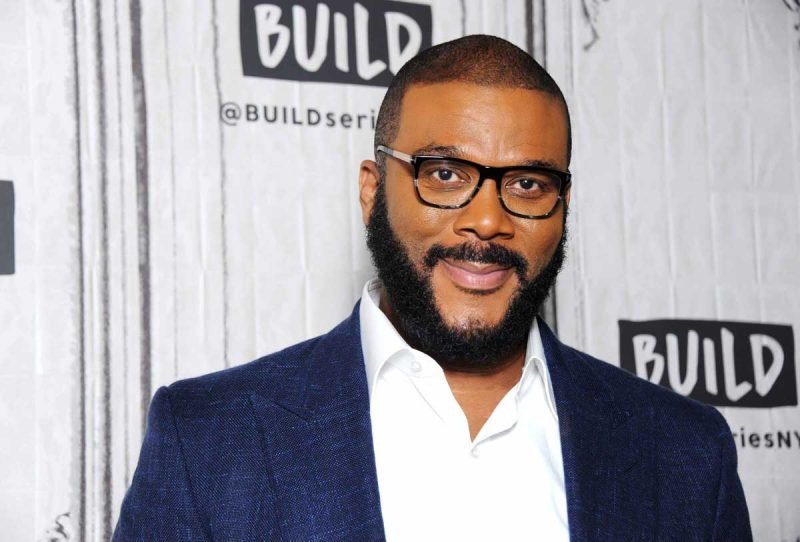 How Much Does Tyler Perry Pay His Actors?
Actors at Tyler Perry Studio are paid much well at around $43,235 every year. It is much better in comparison to an average salary of an actor in the United States with $34,874. So this makes any budding actor have a good chance to work for Tyler Perry studio. 
How Much Money Did Tyler Perry Make From His 'Madea' Films?
Some actors are known for their iconic special characters. Madea, a strong, tough woman created and performed by Tyler Perry is one such example. Till now there have been fourteen sequels of this movie for eleven years. And all of them had made a good business of $670 million at the box office. Tyler was paid around $290 million as his fees, as estimated by Forbes.
What Was Said About Tyler Perry In The Meghan and Harry Oprah Interview?
During an interview session with famous host Oprah Winfrey, Prince Harry, and Meghan Markle came a revelation about how billionaire actor-producer Tyler Perry has helped the royal couple. When told about no further security protection from the British family, they panicked regarding finding the safest location. At such a crucial time, Tyler offered help to them in his home in Southern California. Both Harry and Markle stayed for 3 months.
How Does Tyler Perry Know Meghan and Harry?
The meeting of royal couples Harry and Meghan with the mogul Tyler Perry happened when both were given security help to stay in his house in Southern California. There is no exact reason about how they know Perry. But they do have some popular friends like Oprah Winfrey who is known to Tyler Perry.
Tyler Perry Awards and Achievements
Owing to his immense success as an actor and other profiles, Tyler Perry is a recipient of honorary awards and nominations. He has won 2 BET Comedy awards, 2 Image Awards, 1 Golden Raspberry, and others. Tyler received these honors in the category of Outstanding Actor in both theatre and films. 
What is Tyler Perry Net Worth?
In the current year, $800 million is supposed to be the estimated net worth of actor-director-producer-playwright Tyler Perry. He ranks among the highest-paid celebrities in Hollywood. Tyler has earned his fortune with his follow-up successes in theatre as well as films, and television shows. His annual total income figures around $150 million. 
How Tyler Perry Makes and Spends His Fortune?
Tyler Perry has been successful in the stage work that earned him around $100 million in selling tickets around $20 million or beyond with merchandise sales. His DVDs also sold over $30 million. The massive chunk of his net worth comes from his career in Hollywood with high grosser movies that topped over $500 million. 
Tyler Perry Quotes
"We can do anything."
"My brand is faith."
"Love is stronger than any addiction."
"We all have the power to be a point of light."
"Stay in your lane and do what you're supposed to do."
"The key to life when it gets tough is to keep moving. Just keep moving."
"For me, there is a guiding compass that just lives inside of me. Every time I've gone against it, something bad has happened. As long as I stay in line and honor it, it has really been life-changing."