In high school, you know the key to better college admission lies in your extracurriculars. You could be an A student, but your school of choice might not see you as well-rounded without extracurriculars.
If you weren't confident about your academic abilities, you probably worried over extracurriculars even harder.
But then you go to college, and you can't help but wonder whether extracurricular activities still matter.
Do they add value to your college journey?
The simple answer is:
Yes, extracurricular activities matter at the college level. They can be a gem, leading to success in college and beyond.
Here are five reasons why extracurricular activities are the secret to winning at college:
1. Improves Learning Experience
There have been several studies conducted across all levels of education to determine whether extracurricular activities (ECAs) positively affect academic performance.
All the studies showed that students active in extracurriculars performed better with high GPAs and test scores.
These students also demonstrated excellent attendance records. Maybe not so surprising — considering boredom is one of the common reasons behind absenteeism and skipping class!
The thing is, extracurriculars provide students with an engaging, non-academic activity to look forward to, helping keep them in school.
ECAs are great at capturing student's interests and focusing their energy toward a positive undertaking that doesn't undermine studies.
Another interesting connection between studies and extracurricular activities is how they offer a channel for students to apply lessons they learn in the classroom.
Are All Extracurricular Activities Equal?
If ECAs can boost your academic performance, it begs the question of what they are and if their value depends on the activity you choose.
You may define extracurricular activities as the things you engage in outside of class hours. They are not part of the curriculum, but they run alongside it.
There are dozens of activities you can participate in. How much they benefit someone depends on their interest and not that particular activity. If you were to take sports when you're more interested in arts, that would be counterproductive.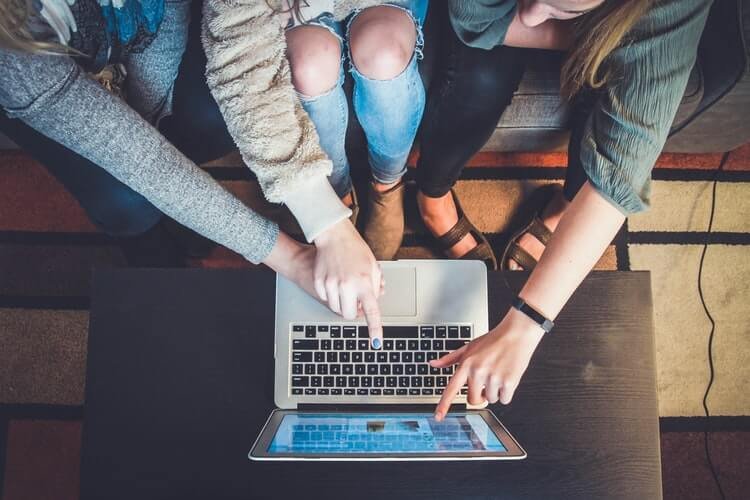 2. Provides Greater Opportunities
Extracurricular activities can unlock opportunities in college, such as scholarships and other career advancement avenues.
One of the challenges many graduates face in the job market is showing proof of experience. When you're fresh out of college, relevant experience isn't something you have in plenty.
Considering 44% of the time organizations prefer experience over educational achievement, it's wise to get busy building some sort of work background before stepping out into the world.
Additionally, students whose extracurriculars are in line with their career paths have a huge advantage.
For instance, if you want to venture into publishing or journalism, media and publication clubs can definitely strengthen your resume.
Besides landing a job, some of these extracurricular activities can extend into full-time, rewarding careers.
Here are a few examples:
Sports (baseball, swimming, football, basketball, etc.)
Media and publication
Performing arts (music, theater, dance)
College clubs (politics, culture, community service, religion, and spirituality)
Honor societies
3. Builds New Skills and Interests
You can't learn everything in the classroom. Extracurricular activities are a foundation for discovering oneself and developing life skills.
ECAs can be hobbies and other things that you're passionate about, which have nothing to do with your academic standing. These activities encourage key skills that'll stay with you throughout your life.
Some of these life skills are applicable in the business world. You may find it easier to fill certain roles that require specific skill-sets like managing teams and solving problems.
If you naturally mastered these skills in school, you'll be able to apply them.
Research already shows that extracurricular activities can improve communication and critical thinking in students. These are skills that'll come in handy in different settings after college.
Think about it for a minute.
A whopping 70% of CEOs have a background in leadership positions from college. Such a number can't be a coincidence.
4. Broadens Perspective of the World
The world is a big place, and the more closed in you are, the harder it'll be to find your place in it.
Extracurriculars provide you with the chance to broaden your perspective of the world around you and beyond.
You get to meet people from different walks of life and learn to interact with them.
Many times, extracurriculars offer the opportunity to travel the world and see places you may not have seen otherwise.
You even get to make mistakes and learn from them, which helps you strengthen your abilities when it comes to social interactions.
Together, all these experiences contribute to developing your personality and making you an all-around capable person.
5. Inspires Confidence
One thing that can really lower your self-esteem?
Being unable to get the grades you want. It can make you feel like you're not good enough or smart enough.
While you may not be able to control your academic abilities, you can control the things you love and excel at them.
Remember, when it comes to extracurriculars, passion and drive play an important role. If it's something you love doing, it'll be easy to put in the work and get where you want to be.
This is where the balance comes in. Knowing that you're good at something will boost your self-esteem and motivate you to challenge yourself in other areas — including academics.
You'll find it easier to keep up a healthy supply of confidence to push you forward in every situation.
Conclusion
Extracurriculars are a considerable part of the education package and prove to be beneficial all around. Participating in one may not seem necessary in college as your future isn't dependent on it.
However, ECAs can:
Improve your college experience
Raise your grades
Expose you to unique opportunities that'll benefit you beyond college
That alone makes extracurriculars your secret strategy for success in college.
Author Bio
Ascend Five Points South offers luxury student housing near the University of Alabama at Birmingham. Learn more about their student apartments today!