Maybe you are a fan of exotic cars, or you want to look presentable on some occasions. The prospect of possessing an exotic car is enticing. The swoopy lines, gleaming paint, and esteemed identifications tell about the good life of the owner. At the same time, the indulgence on the inside offers comfortable surfaces, innovative devices, and every one of the desirable amenities.
Buying an exotic car is unlike your first standard car, where you walked up to a car dealership, picked a car,  discussed your loan rate, and left with more debt to pay. Those days are, however, long gone.
Now is the time to make your first purchase of an exotic car, and it may be more complicated than you imagined despite how exciting it is to own one. This article will guide you through what you need to know to have incredible purchasing and owning experiences.
Beat Down Your Exotic Car Options
Do you see yourself as a Lamborghini, Ferrari, Maserati, or another brand person? It is a question you must answer before you leave your home to purchase your new or used exotic car.
To narrow down your options, you don't suddenly have to be an exotic car expert. All you need to do is check and compare different car brands and models and choose the one that best suits you.
Fortunately, we enjoy the luxury of the internet nowadays. Check for cars you see yourself driving, practical to your needs, and affordable. Consider if you need the car for racing, business meetings, or holidays and select the one that can serve your purpose.
While searching online for an exotic car, go through the vehicle history, unique models, mileage, color combinations, and overall conditions. When you visit a dealership, you may ask questions to make an informed decision but always go with a goal in mind.
Have A Budget
Price is a factor even if you can easily afford a $150,000+ exotic car since you want to get a good deal for each buck.
Look for exotic cars within your budget that offer your style and needs. You may want to compare the prices of new and a few months old cars of the same model and see the considerable amount you may save by buying the one that has only traveled a few hundred miles.
If you are not excited about driving out of the showroom and want to save yourself some thousands, consider buying a few months' used exotic car.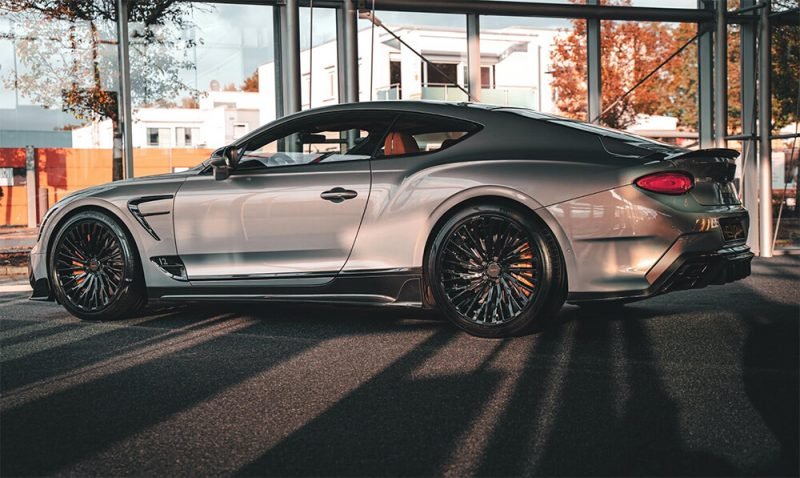 Confirm The Warranty And Free Maintenance Package
Generally, when you buy most things, you expect to get warranties on them. It is also similar when it comes to buying exotic cars. Ensure you ask about the warranty and understand it when getting your exotic car.
Not only does it make you make an informed purchase, but it also guarantees that you are covered in the event of anything going unexpectedly.
Furthermore, find out if the manufacturer provides any maintenance package such as periodical checkups during the early years of use. Asking the dealership about it reveals any additional benefits you can enjoy without having to throw extra cash.
Test Drive Some Exotic Cars Models
You must take a few models of exotic cars for a spin even if you have already found the exotic car you are totally in love with on getting to the showroom. Also, when you have a few favorites, test driving is an excellent way to help make a choice.
While test driving, check out the speed, size, comfortability, and performance. You may want to consider another dealership if the first one you visit disallows you to test run your favorite cars before purchase.
Examine The Vehicle's History
Vehicle history can't be overemphasized when buying exotic cars. Be it the 1st or the 30th exotic car you are buying, never be too eager to make a payment for any exotic car without checking its history.
Get information on the CarFax report, point-by-point inspection, service history, and past ownership. This information gives you knowledge of the original sale date, accident claim history, and warranty activation date. It helps you know the situation such a car has passed through, especially for a used exotic car, and allows you to make an informed purchase decision.
Order An Inspection
Once you have identified the exotic car you want to buy, order a pre-purchase inspection (PPI) to check the condition of such a car. Several items are scrutinized depending on the brand of car and models.
Vehicle history may not have all the information you need concerning the condition and performance of an exotic car, but a standard PPI reveals the actual state. You may have to throw in extra cash for PPI, but it saves you from buying a damaged exotic car for several thousand.
Consider The Post Purchase Costs
What is as important as buying an exotic car?  That is owning one. It is not enough to buy an exotic and think you are good to go. Several costs are forever incurred as long as you own it.
Maintenance costs must be considered. You may not often have to replace the parts of your exotic car. However, to maintain a smooth performance, routine maintenance such as alignments and oil changes must not be ignored. Therefore, it is advisable to buy a luxury car you can maintain.
Consider the fuel cost as exotic cars use premium quality fuel while consuming a lot of it for the improved efficiency they offer. Insurance costs must not be left out as well.
Although exotic cars are designed to last very long, you must be prepared to have any damaged part replaced when necessary and such parts are sometimes more expensive than standard cars. All these costs must be factored into your criteria for buying an exotic car.
It Is Time To Buy Your Exotic Car
Another good idea is to rent exotic car before buying it. Buying your first exotic car can be fun if you have all the required information. Examine all factors as stated in this article, and you will have no problem when and after buying your exotic car.
You may check out the resale value of the exotic car you want to buy before making a payment. Usually, a highly-priced exotic car may fall equally, but brands and models are also important determining factors. Enjoy a brilliant riding experience in your newly acquired exotic car.