There are countless music applications on the internet today but most of them fail to satisfy us. No matter how good the quality of the music is, they often lack a good collection. Have you ever been in a situation when you heard a song, loved it, but all you remember are a few words from the song and not the hook line? As much as you want to listen to the song over and over again, it just becomes hard to search for it. Unless you're on YouTube. 
One of the best aspects of YouTube is its search feature. You could pick up any random line from a song and type it on the search bar and there is a 90% chance that you will find the song you were in search of. 
With the launch of YouTube Music, YouTube has undoubtedly taken over the domain by storm. However, a minor issue faced by users of the youtube application is that there are times that they are so obsessed with a song that they want to hear it on loop. All music applications allow an option to play the songs in a loop, except YouTube.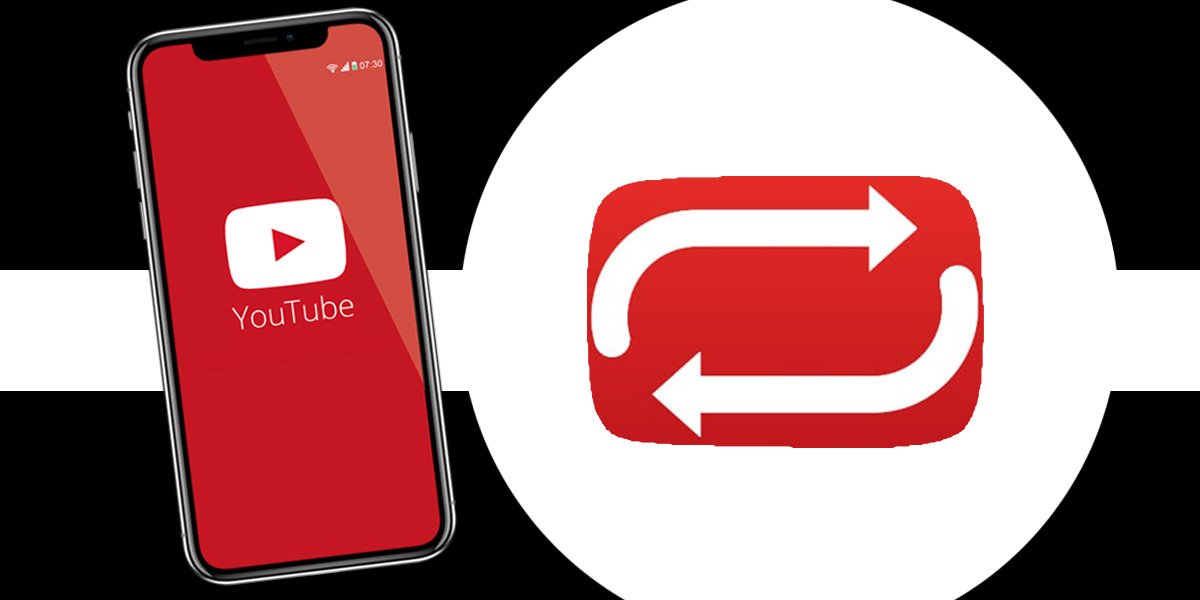 Why does YouTube not have a loop option?
We must understand that Google, the company that owns YouTube, is a commercial business. They generate a major portion of their revenue from the advertisements that play between their videos. When a user switches from one video to another, several times, they have to go through an entire advertisement. These advertisements pay YouTube hugely for letting them advertise their product. If you decide to play a video in a loop, there will be fewer chances for advertisements and it will reduce the revenue generated.
However, YouTube has provided a feature to play videos in a loop, for its desktop versions but experts believe that there won't be such a feature introduced for the android or iOS versions anytime soon.
Now the question arises, how does one troubleshoot this issue.
How to loop a YouTube video on mobile phones?
1. The mobile browser method:
Like we mentioned previously, YouTube does not have a loop option for android and iOS but it does have a loop play option for its desktop site. All you need to do is long-press on the video and the dialogue box appears. Just select the loop option and the video shall play on loop. 
Similarly, in this hack, you just need to open the browser of your phone, and in the address bar type  m.youtube.com. We mentioned the site address because we wanted to reach the website and not open the application. Once the site has loaded completely, you will see three dots in the top right corner of the page. 
Tap on the dots, a dialogue box shall appear. Now tap on the option that reads "Desktop site". After the desktop site reloads, you can search your music video on it and start playing it. Once it starts to okay, zoom into the video and long press on it. Another dialogue box shall appear that will contain an option that will read "loop". Tap on it, and your video shall play on loop.
The only drawback here is that this feature does not work for the iOS software.  
2. Save to playlist:
If you're an iOS user or someone who does not like the browser method and interface of YouTube, you do not need to lower your spirits. Cheer up, because we have another method that works just perfectly for both android and iOS users and you don't have to open YouTube on any other browsers. 
The method is very simple. Open YouTube, go on the search bar, search your song, tap on the video you want to play. As soon as the video starts to play, tap the option you see in the bottom left corner of the video, that reads "save". When you tap on select, you get a list of options to select the playlist. Create a new playlist for this video. Once this is done, you can access the playlist and play it on loop.
YouTube has a similar interface for both android and iOS and therefore this technique works for both software.
3. Third-party applications:
Most applications exist on the internet, to provide some services, while the others exist to improve the quality of these services. Accessing a YouTube video through the browser or even saving it to the playlist is an overrated process and there are several applications available on the internet that allow you to watch your YouTube video on a loop.
All you need to do is just install these third-party applications on your device. Make sure these applications do not risk your data to exposure. Read all the terms and conditions before you agree to them. Once the application is set up on your device, you can play the song on YouTube and tap on the share button so that the video could be shared with the newly downloaded application. 
The video will start playing on the third-party app and you can now repeat it on loop. "Repeat YouTube Video" is a third-party application that you can download on both Android and iOS devices from their respective app stores. 
Conclusion:
If you wish to listen to a YouTube video on loop, you can do it quite easily on the desktop version of YouTube. But if you want to play these videos on loop on your phone, you might have to take a slightly twisted path. You can open the YouTube application on your phone's browser and then okay the video. When it starts playing, zoom into it and long press to select the option "loop". This option is not available for iOS users.
Another method is to save the video in a new playlist on the YouTube application and play the playlist on loop. This works for both android and iOS devices. There is a third method that involves a third-party application named "Repeat YouTube Video". Just search the video on YouTube, share it with this app, and play it on the application. When it starts to play, tap on the option that reads 'loop'.