If there's a group of people that always exudes confidence, strength and positivity in general, it has to be the Australian cowboys and cowgirls. They are always so full of energy, jumping from one task to another, and looking damn good while they're at it. It's as though living and working in the outback builds up people, making them feel comfortable in their own skin and giving them an optimistic outlook that makes them cherish every day.
So obviously, we're attracted to this lifestyle and want to get a taste of it. That's why country tourism is so popular. But to get the full picture of country living, of course, you'll need the right attire too. And nothing speaks better of the functional and rugged country style than RM Williams clothing and footwear. In fact, it's such an iconic brand of outback apparel that it has also gradually spilt over to the world of mainstream fashion.
Dressed in the chic and functional apparel sold by RM Williams AU suppliers, you can run your errands around town or even go to corporate meetings with the confidence and charisma of a cowboy or cowgirl. Yes, you don't have to go out in the bush to unleash your wild side.
These Boots Are Made for Walking and Flaunting
Let me ask you, what do Nicole Kidman, Hugh Jackman and Japan's prime minister Shinzo Abe all have in common? Believe it or not, it's a pair of R.M. Williams boots. And it shouldn't come as a surprise as, after all, these boots are famous for their versatile design that can transcend age, gender, profession and continent.
What makes people love these boots is the fact that they give them the peace of mind that they've invested in something that's going to last, both in terms of durability and in looks. Made of quality full-grain leathers ranging from kangaroo to veal calf, yearling or suede, you'll get refined footwear you can match with any outfit depending on the look you're after.
But perhaps the main reason RM Williams boots stand out from other footwear brands is the fact that every boot is made of one continuous piece of leather that's only stitched in the back. That way, the customers get completely waterproof boots with no risk of ripping at the seams.
Clothing Fit for the Outback and the Urban Jungle Alike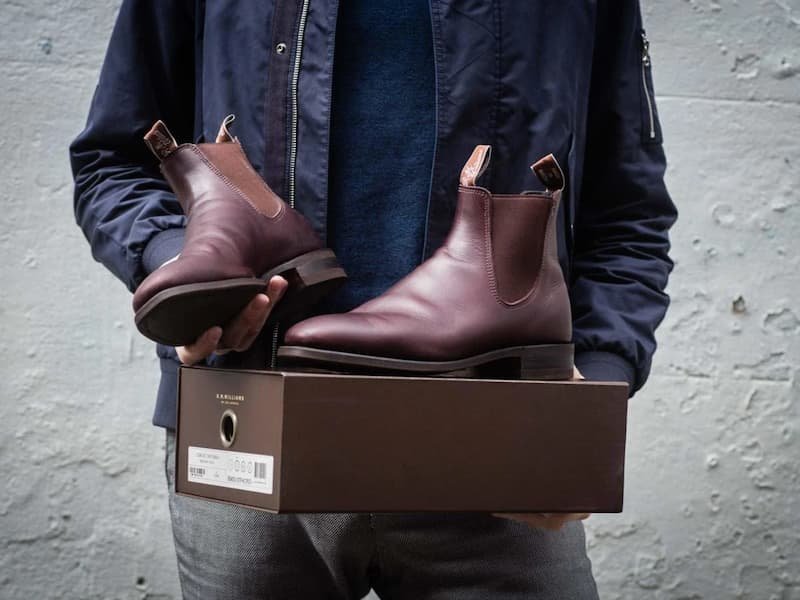 Even though the unique cowboy-style boots are what has placed the brand in the global spotlight, footwear isn't the only thing the brand is known for, RM also produces a unique clothing line inspired by the outback style and equestrian wear. Let's check out some of the most popular RM Williams AU apparel.
Jeans
Some of the pieces that stand out the most in their clothing collection are their classic dark denim jeans. The dark RMW jeans are designed in a way that allows you to move from dirt roads to the concrete pavement without looking out of place. The simplistic design can be paired with anything from plaid cowboy shirts to dress shirts, polos and even regular tees and hoodies. Whether you're a man or woman, a pair of these jeans will become your go-to choice for both business and pleasure occasions alike.
If you're a woman, you're going to love how comfortable and stretchy the slim-fit dark Kiara jeans are. Their quality denim will hug your feminine curves without causing any discomfort, so you can go about your day with confidence. And if you're a man, check out the Linesman jeans featuring a low rise and a tapered leg so you can pair them with your favourite RM boots or any type of sneakers. Coming with an incredible 5 pockets, you will never forget your essentials at home.
Shirts
Over the head, also called half button work shirts are part of the Aussie country heritage. Being easy to put on and comfortable to wear, they are the epitome of functional workwear. But who would've thought they can just as easily become part of a smart-casual outfit? The Angus Brigalow shirt in sage colour is the perfect accessory to the classic dark RMW jeans. The double chest pockets give it a touch of formality while the relaxed fit shows that you're all laidback.
Flashy Accessories for the Ultimate Cowboy Chic Look
Of course, every outfit needs to be finalised with the appropriate accessories. But when it comes to the dressing country, many are worried that adding cowboy-style accessories will make them look overwhelming and as if they're wearing a costume. Well, the line of accessories by RM Williams is here to disprove that.
If you want to get the laidback cowboy look while staying protected from the blinding sun reflecting from the city buildings, then check out the brand's Cattleman hat. It comes with a medium brim to keep your head and overall style cool even in the middle of summer. It's available in neutral colours that can match with anything such as black, fawn and sand.
And for those that want to give a subtle nod to the country style, a good leather belt with a statement buckle is definitely a must. Just like their boots, RMW belts are made of a single continuous piece of heavy-duty leather. Available in both silver and gold finishes, you can find a buckle that will complement your signature style.
The Choice of the Australian Army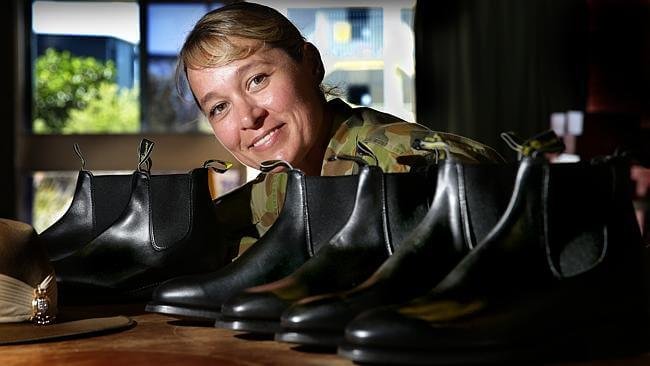 So, we've already covered that R.M Williams is a brand that is no match for the rough and tough outback and the hot urban jungle. But, apparently, the apparel has also got what it takes to withstand war conditions. Yes, you read that right.
The company has been entrusted with supplying the Australian Defense Force with uniforms during WWII including pieces such as vests, breeches, leggings, jodhpurs, pouches, pack-saddles, water bags and even parachutes. And their collaboration even continued in modern times when in 2013 R.M. Williams signed a deal with the army to replace their lace-up leather boots with a specialised new parade boot that's fully stitched and elastic-sided for comfort and ease of use.
If this is not proof of longevity, I don't know what is.