Ouran High School Host Club or 'Oran Koko Hosuto Kurabu' is a Japanese Manga, TV Animation, Television Drama series, and was later on adapted into a live action film. The genre of the story is based on high school life, romantic comedy, and the reverse harem. 
The manga series was written by Bisco Hatori and published by Hakusensha through LaLa magazine. It made its original run from September 2002 to November 2010 with a total of 18 volumes. 
The TV anime series was written by Yoji Enokido, directed by Takuya Igarashi, released by Bones, and licensed to show Funimation, Anime Limited, and Madman Entertainment. The anime's original network is Nippon TV and made its run from April 2006 to September 2006. It runs a total of 26 episodes. 
The television drama was written by Ikeda Natsuko, produced by Choru Han and Yasuhito Tachibana, and was released on TBS. It made its original run in July 2011 to September 2011 with a total of 11 episodes. 
The live-action film was written by Choru Han and written by Natsuko Ikeda. The story plot was based on the original manga series. It was released by Sony Pictures Entertainment Japan in March 2012. The show ran 105 minutes and made a box office hit of $2.8 million. 
Early Season Recap
Before we look into the plot of the possible second season of the Ouran High School Host Club, let us first have a brief recap on the early season. 
The plot of the first season revolves around Haruhi Fujioka who is a scholar student of a prestigious school called Ouran High School. The school is for rich and famous kids located in Bunko, Tokyo area. 
While she was at school, Haruhi was looking for a quiet place to study when she stumbled upon an abandoned Third Music Room. There she found the Ouran Academy Host Club, a club that is composed of six students that entertain female guests with tea and sweets. As she ventures inside the club, she accidentally destroys an expensive vase that is worth $80,000. She has to work off her debt to the club. Initially, she became the errand boy and because of her boyish features, she got mistaken as a boy host. The club member soon realized that she had a talent for hosting. They promoted her as full-host in the club. 
OHSHC Season 2: Plot
In the OHSHC season 2, it follows the story from the original manga series. It started in September 2002 and was completed in 2010. When it ended the series became one of the most appreciated mangas during its time. 
As the story continues from the first season, everyone figured out that Haruhi was a girl. Haruhi finds herself falling for Tamaki and the relationship of the twins Kaoru and Hikaru start to fall apart. We can expect that the story will start as the students begin their second year in school. It will follow their most anticipated trip to France which will then boost up the relationship of Haruhi and Tamaki. 
Like the first season, we can expect a whole lot of fun, drama, and adventure in the high school life of the series. 
OHSHC Season 2: Cast 
The second season of the series will be a continuation of the first series, thus retaining the initial and main characters of the story. Here are some of the main characters with their respective voice actors. 
Haruhi Fujioka who was voiced by Maaya Sakamoto, Tamaki Suoh who was voiced by Mamoru Miyano, Kyoya Ootori who was voiced by Masaya Matsukaze, Hikaru who was voiced by Kenichi Suzumura, Kaoru who was voiced by Yoshino Fujita, Honey who was voiced by Ayaka Saito, and Takashi who was voiced by Daisuke Kiri. 
Should the second season push through, we can also expect a new set of characters that will help the story move. 
OHSHC Season 2: Release Date
As of today, there has been no news from Studio Bones about the renewal of OHSHC for a second season. But based on the progress, there is only a slim chance that the anime will return. Even though there has been no update for the extension, the good news is that it has not been canceled. 
Based on the original manga series, the story has already concluded in 2010, this also contributes to the show having difficulty getting renewed. However, most anime that was adapted create an advertisement to better resource material. We should also consider how the manga animation series has generated in terms of revenue and profit. This can be a driving force that would push the production to make a follow-through because of its popularity. 
Anime shows that are more than a decade old usually return to the scene as a reboot series rather than creating a new or following sequel. There were several anime that took over 2 decades to finally get revived and were a success. In this way, they can introduce the anime to a new set of viewers while entertaining the fans of the original animation. 
Streaming platforms and production studios are much more interested in reboot anime than new seasons. It is much more feasible and it already has a guaranteed market audience. Ouran High School Host Club has already established a good profile with high ratings on almost all platforms and has raised a profit for the studio. 
Should the production team decide to renew the anime for a second season, it may not yet premiere in 2022 and most likely will be in 2023. 
Nevertheless, viewers, fans, and critics are still looking forward to the continuation of Ouran High School Host Club. 
OHSHC Season 2: Movie Trailer
Since there has been no official statement in the renewal of the Ouran High School Host Club, there are no available trailers for the second season of the series. 
As of now, you can only find some fan-made videos that show their opinion and theories about the season 2 plot.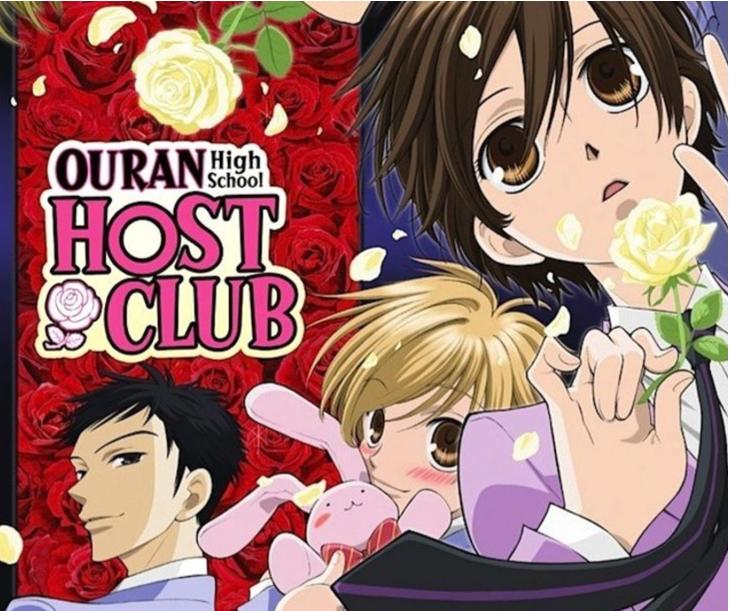 If you have not seen the Ouran HighSchool Host Club. Now would be the best time to watch. You can check the series on anime websites. You can also watch the trailer on any social media, multimedia, and entertainment platform.